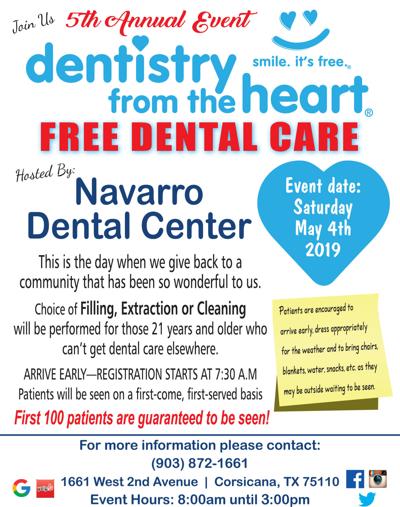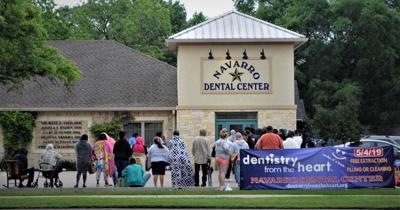 Navarro Dental Center will host its fifth annual Dentistry from the Heart event Saturday, May 4 at 1661 W. Second Ave.
Arrive early registration starts at 7:30 a.m. Patients will be seen on a first come, first served basis. This is a free dental care event.
Patients are encouraged to dress appropriately for the weather and to bring chairs, blankets, water, snacks, etc as they may be outside waiting to be see. Patients will have their choice of filling, extraction or cleaning and will be performed for those 21 years and older who can't get dental care elsewhere.
First 100 patients are guaranteed to be seen. For more information call 903-872-1661.